Sterile surgical gloves are disposable gloves that are free of germs and pathogens. Conducting a surgery in itself is a tricky task thus one needs to make their choice of surgical gloves flawless in order to complete a surgery without worrying about the surgical instrument's quality.
Before and after each usage, as well as on a regular basis while being used, all gloves should be inspected. Make sure they are not ripped, punctured, degrading, contaminated in the past, or showing signs of a breakthrough. Replace the gloves right away if the quality is in doubt.
Finding the best sterile surgical glove company is difficult; a variety of factors must be considered before a purchase is made. Here are the top 5 surgical glove companies in Malaysia (Relate: Top Surgical Gloves Manufacturers In Kerala) that can provide you with the best service.
A Great Alternative: Chinese Glove Producing Company – MedicalKemei
The key benefit of choosing Chinese glove producers is their quality products at reasonable prices. It offers a variety that helps people make informed decisions.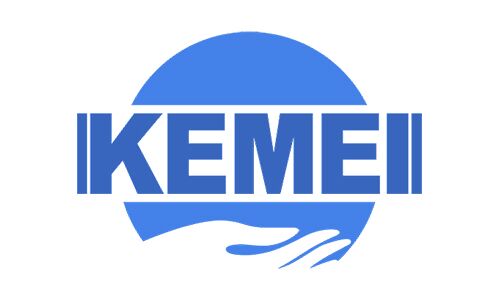 Kemei is a medical goods supply company that specializes in surgical gloves, nitrile examination gloves, latex examination gloves, surgical masks, medical disposable coveralls, and other vital medical products. Since its inception, they have emphasized the high quality and sanitation of its medical gloves and face masks. They are one of the top medical gloves manufacturers in the world. 510(K), CE, ASTM, ISO, FDA, SGS, and TUV Certificates are one of the certificates they got.
Kemei has grown its product line to include face protection (Learn: PPE to Protect Against Eye and Face Hazards), body protection, head protection, and foot protection. As they create a comprehensive one-stop shop for all of your pharmaceutical and medical supply needs, they continue to come up with solutions that will solve brand-new problems as they arise.
Products And Services Offered
Sterile latex surgical gloves
Sterile latex examination gloves
Surgical gloves powder free
Latex examination gloves
Nitrile medical gloves
Top Sterile Surgical Gloves Manufacturers In Malaysia
1. Brightway Holdings Sdn Bhd
Type of Business: Synthetic and natural glove manufacturer
Location (Headquarters): Lot 1559, 42100, Jalan Istimewa, Batu Belah, 41050 Klang, Selangor, Malaysia.
Year Founded: 1988
Products offered: Gloves for industrial, medical, and cleanroom applications.

Dr. Govindasamy Baskaran and his wife Ramola founded the company, which has expanded from a single facility in Klang to over 7 factories around the country. Brightway, the sterile surgical gloves manufacturer in Malaysia (Best 5 Glove Manufacturers in Malaysia) sends its goods around the world to clients who place a premium on quality and usefulness, using 48 production lines and 3 cleanrooms.
It boasts the widest selection of natural and synthetic latex rubber gloves and provides customers with a full range of customization that is unmatched in the industry. They also provide medical exam gloves bulk buying options.
Products And Services Offered
Powdered and powder-free latex gloves
Tacky, smooth, and high tack nitrile gloves
Tacky, smooth, and high tack latex gloves
Powdered, powder-free nitrile gloves
Polymer coated, double polymer coated nitrile gloves
Double chlorinated nitrile gloves
Sterile surgical gloves
2. Hartalega Holdings Bhd
Type of Business: Gloves Manufacturers
Location (Headquarters):C-G-9, Jalan Dataran SD1,Dataran SD PJU 9,Bandar Sri Damansara,52200 Kuala Lumpur, Malaysia.
Year Founded: 1988
Products offered: Gloves for medical, industrial, food, and laboratory use.

Hartalega Holdings Bhd, a latex examination gloves manufacturer, which created the first lightweight nitrile glove in the world in 2005, is now among the largest nitrile glove producers in the world, producing an average of 36 billion gloves annually. Hartalega, which was founded by Kuan Kam Hon, employs 7,800 people over 8 specific manufacturing locations and is dedicated to making sure that its gloves are produced with an equal emphasis on efficiency and quality. It is also one of the top latex surgical gloves manufacturers in Malaysia (Best Latex Gloves Manufacturers In Thailand).
Products And Services Offered
Polyisoprene powder-free surgical outer glove
Polyisoprene powder-free surgical under the glove
Surgical sterile latex powder-free gloves
Surgical sterile latex powdered gloves
3. Supermax Corp Bhd
Type of Business: Manufacturer and distributor of medical gloves
Location (Headquarters):
Year Founded: 1987
Products offered: Latex gloves

Dato' Seri Stanley Thai and his wife Datin Seri Cheryl Tan established The Supermax Group as a commercial company that sold latex gloves. Supermax developed a large foothold as surgical gloves manufacturers in Malaysia (Relate: Top Surgical Glove Manufacturers In South Africa) and now holds a sizable market share in the US dentistry industry thanks to brand embodiment, inventive packaging, and high-quality products.
Since then, Supermax has established a reputation for itself and is now exporting to more than 160 nations worldwide. Supermax Group, with eleven manufacturing facilities based in Malaysia and outfitted with cutting-edge machinery, energy-saving biomass systems, and a research and development center, can produce up to 24 billion pairs of gloves annually, satisfying roughly 12% of the global demand for latex examination gloves.
Products And Services Offered
Latex examination gloves
Latex surgical gloves
Latex sterile surgical gloves
4. Careplus Group Bhd
Type of Business: Glove manufacturers and traders
Location (Headquarters):Lot PT 3962 & 3963, Jalan Haruan 2 Pusat Komersial Oakland 70300 Seremban Negeri Sembilan, Malaysia
Year Founded: 1988
Products offered: Latex exam, nitrile exam, and surgical gloves.

Careplus Group Berhad debuted on Bursa Securities' ACE Market in 2010. Since it has been in the glove industry for more than 20 years, it is extending its capacity to keep up with the rising demand for surgical gloves in Malaysia.
On March 30, 2010, Careplus Group Sdn Bhd was established in Malaysia as a private limited company in accordance with the Companies Act 1965 of Malaysia. In order to assist its listing on the ACE Market of Bursa Securities, Careplus changed its status from a private limited company to a public limited company in 2010.
Products And Services Offered
Surgical powdered sterile gloves
Surgical powder-free sterile gloves
Surgical sterile latex gloves
5. Rubberex Corp Bhd
Type of Business: Glove producers
Location (Headquarters): Lot 138201, Off 3/4 Mile, Jalan Bercham, Kawasan Perindustrian Bercham,31400 Ipoh, Perak Darul Ridzuan, Malaysia.
Year Founded: 1987
Products offered: Gloves for industrial, household, and medical use.
Rubberex Corp (M) Bhd operates primarily as an investment holding company. The business manufactures and sells rubber gloves (Relate: Best 5 Glove Manufacturers in South Africa) through its subsidiaries. Industrial and safety gloves, nitrile gloves, domestic rubber gloves, and disposable vinyl and nitrile gloves are all available from Rubberex in a variety of styles. Over the years they have proven to be a reliable surgical hand gloves factory.
Products And Services Offered
Disposable nitrile gloves
Latex neoprene gloves
Surgical sterile gloves
Conclusion
In order to prevent infection, doctors must wear the appropriate protective gear when working. Bloodborne and other bodily fluid-borne pathogens can pass from one person to another.
Basic personal protection equipment like gloves must offer the level of security demanded by the sector. Consequently, you want to ensure that your medical staff is always secure. As a result, there are numerous factors to consider before buying gloves, such as cost, quality, and comfort.
If location is not an issue, you can contact MedicalKemei for more information.
Blogs you may be interested in:
What are Exam Gloves And Its Types
Top 5 Latex Gloves Manufacturers In Malaysia
Guide on What Are Latex Gloves