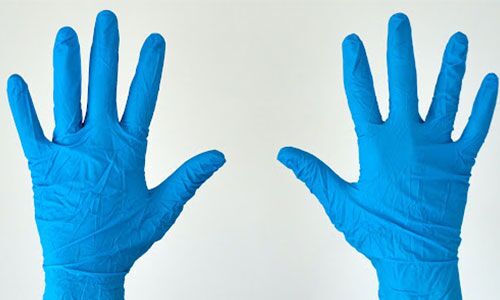 Latex gloves are stronger than more flimsy food service gloves and provide an efficient barrier against pollutants, making them ideal for medium-duty duties. For people with latex sensitivities or allergies, latex-free gloves are advised since latex gloves are made of natural rubber latex, which has been shown to cause some allergies.
They are robust enough to resist tearing or punctures and form-fitting enough to keep the gloves on while being used. They are perfect for color coding gloves because they come in a variety of colors. In today's blog, we are going to talk about everything you need to know about latex gloves.
Types of Latex Gloves
Latex Examination Gloves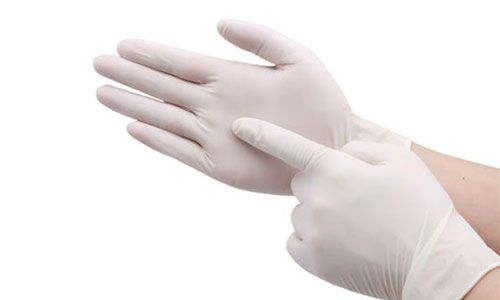 Given that latex gloves are disposable, sterile, and sanitary, latex is still one of the most often used materials for gloves in the healthcare and medical industries. It provides wearers with defense against biological and chemical threats, making it the perfect option for individuals who interact with patients when performing veterinary work, caring for them, or performing dental work.
Due to their flexibility, latex examination gloves (Learn: Best Latex Gloves Manufacturers in South Africa) are ideal for jobs that call for a high level of dexterity, touch sensitivity, and flexibility. For this reason, surgeons, dentists, dental hygienists, veterinarians, and other medical professionals frequently favor them. They also provide great protection against various caustics and detergents, as well as outstanding tear and puncture resistance.
Due to the fact that latex is a very adaptable disposable glove material, latex examination gloves can be found in a variety of workplaces across numerous industries. Latex gloves are a common option in the following industries because of their chemical resistance, comfortable fit, and tear resistance:
Cleaning and maintenance
Aerospace
Engineering
Manufacturing and use of chemicals
Electronics
Processing food
Production and assemblage
Pharmaceutical work printing
Sterile Latex Surgical Gloves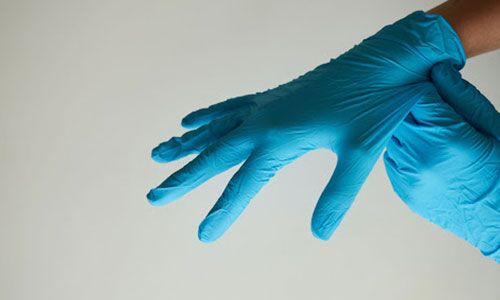 A form of disposable gloves known as sterile gloves is free of all bacteria and germs. They help to prevent wound infections and lessen the risk of healthcare workers being exposed to blood and body fluid pathogens.
The main reason sterile gloves are worn is to prevent the spread of pathogens from healthcare personnel to patients and vice versa. Sterile, latex surgical gloves are essential for maintaining wound and surgical site cleanliness and lowering the danger of cross-contamination.
Prevention of Transmissible Disease
To stop the transmission of contagious diseases like hepatitis B, hepatitis C, HIV, and AIDS, sterile latex gloves are utilized. Gloves are a crucial component in infection prevention. You can avoid coming into contact with potentially infectious materials that can spread disease by using appropriate hand protection.
By reducing the spread of pathogens between medical personnel and patients, sterile nitrile gloves also aid in the prevention of infection. They serve as a defense against bacteria, viruses, and other potentially dangerous pathogens.
Sterile medical gloves must be worn while touching a sterile area, tissue, or bodily cavity. Almost all surgical procedures and invasive interactions with the human body require them. Staff members performing surgery must wear disposable sterile gloves since skin cannot be sterilized.
Healthcare professionals who want to lessen their risk of exposure to bloodborne pathogens adopt the method known as "double gloving," which involves donning two pairs of sterile latex surgical gloves during invasive medical operations. When the integrity of the glove is compromised during invasive surgery or other medical procedures, the glove beneath the top glove serves as an additional layer of defense. Double gloving has become commonplace because it has been proven to reduce the risk of exposure.
Before purchasing and putting on sterile latex-free gloves, the following safety measures must be taken into account. This will guarantee that the greatest standards for both patient safety and your own safety are met.
Opt for snug-fitting gloves. Objects like medical equipment should be simple to pick up. The sizes for these gloves are varied. Make sure the size you select fits your hand comfortably.
Hands should always be washed before putting on sterile gloves and right after taking them off. Sterilized gloves cannot take the place of protective handwashing. Gloves are not a replacement for practicing good hand hygiene.
Before putting on gloves, make sure that all equipment and supplies are prepared.
Use sterile gloves free of latex proteins or question the patient in advance whether they have any latex allergies to take precautions against latex allergies.
Latex Sterile Powder-free Gloves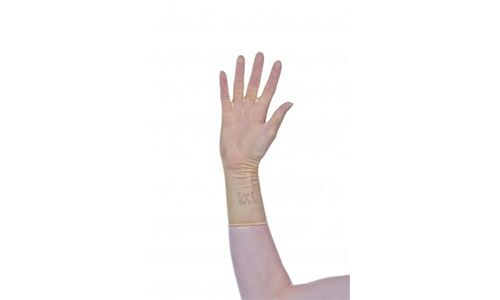 Latex gloves without powder won't leave a dirty film on your hands, tools, or machinery. For precisely this reason, they are well-liked in the food service sector. Since the FDA outlawed powdered surgical and medical exam gloves in 2017, the powder-free alternative is widely utilized in the medical industry.
By using powder-free gloves, the risk of powder contaminating wounds or exposed tissue is reduced, which speeds up the healing process. The FDA outlawed powdered examination and surgical gloves primarily for this reason.
People who are allergic to latex will also benefit from the absence of cornstarch. These gloves' only drawback is that they are more prone to tearing and ripping than powdered gloves. It's also vital to remember that modern manufacturers have discovered ways to create powder-free gloves that are simpler to put on and take off. For individuals who must wear latex gloves without powder because of a latex allergy, this is wonderful news.
Latex Sterile Powdered Gloves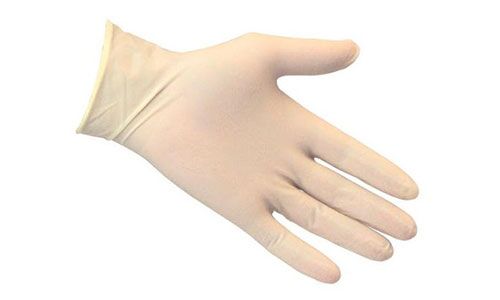 Cornstarch is contained within powdered latex gloves, which facilitates slipping them on and off. The gloves won't stick to your hands as a result, even if they are sweating. They keep your hands cool and dry and are more durable than sterile latex surgical gloves powder-free when it comes to rips and tears.
To add an extra layer of comfort and avoid the hands from sticking together, these gloves have been lightly powdered. Powder gloves improve dexterity since they make it simpler to grasp objects.
Advantages of Medical Latex Gloves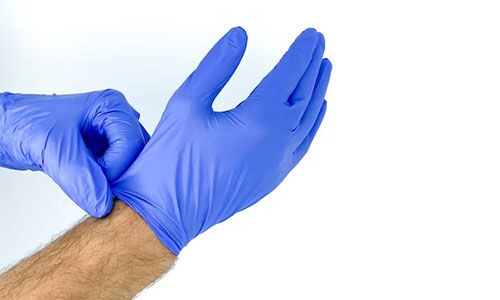 Using latex gloves has many advantages, particularly in terms of comfort and dexterity, if allergies are not an issue.
The following are some of the main advantages of latex gloves:
Hevea brasiliensis, popularly known as the rubber tree, is the source of latex, a type of natural rubber. For varied levels of protection, various thicknesses of latex gloves are produced.
Different amounts of latex glove thickness are produced for varying degrees of protection. But latex inherently resists chemicals like chlorine, iodine, and formaldehyde as well as acids, bases, and other substances.
Natural rubber latex enables producers to produce gloves with a particular thickness, improving puncture resistance. Heavy-duty latex gloves can be utilized for demanding operations including industrial and automotive applications and last longer than other materials. The ability of the gloves to withstand contact with diverse tools and equipment is important in the food and medical industries.
Outstanding Manual Dexterity
The snug fit and high tactile and touch sensitivity of latex gloves are among their many noteworthy benefits. They attach to the hand more firmly than the nitrile and vinyl variants. Medical-grade latex gloves are ideal for operations or dental procedures where healthcare professionals must handle small things and make precise movements.
Disadvantage of Medical Latex Gloves
The primary drawback of wearing latex gloves is the possibility of skin sensitivities and reactions.
Additionally, latex is quite poor for handling organic solvents because it provides no chemical protection. Additionally, it might be extremely challenging to locate puncture or lacerations in latex.
Wearing gloves made of powdered latex can result in additional health issues because the latex and the lubricating powders both cause skin sensitivity and allergies.
As it contains natural rubber, latex is frequently unstable when exposed to certain substances, such as solvents. This means that some chemicals may cause the glove's surface to get damaged or even destroyed, making it impossible for the glove to protect the hand. Due to this problem, latex may not be suitable if your industry uses a lot of chemicals.
In addition, latex is easily punctured. It could be impossible to see a tiny hole until it's too late, like in a rubber balloon. A latex glove's appearance is not a guarantee of its safety; it could have a tiny cut that lets deadly chemicals or hazardous material, like blood, onto the hands.
What Are Latex Gloves Used For?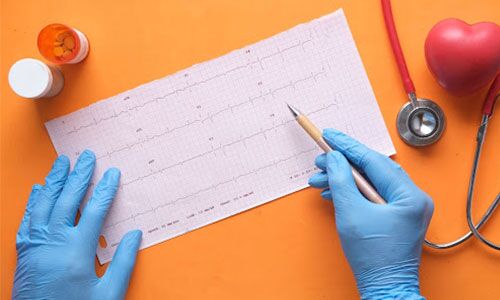 To prevent bacterial contamination of work surfaces when evaluating animals with seeping or contagious wounds, veterinarians will use them.
To maintain the highest level of sterility and to protect users from chemicals such as acetone and methanol, latex gloves are frequently employed in the pharmaceutical research sector.
It is important to be mindful of the destruction that a potential outbreak of illnesses like salmonella and e-coli can do in this age of litigation. Latex gloves are a crucial weapon in the fight against this. Glove usage is encouraged in the food and catering industry by numerous food safety courses all over the world.
When coloring and perming hair, the hairdressing business uses chemicals, and latex gloves can provide good protection against the dermatitis that certain stylists may develop, a condition that can be extremely painful and uncomfortable, not to mention obvious.
By keeping the area as sterile and clean as possible, professionals who do cosmetic procedures like Botox injections, chemical peels, and hair removal will always wear latex gloves to protect both themselves and the client.
Latex Vs Latex Free Gloves
As it is simpler to control the degree of microholes in latex gloves, they are more waterproof and have higher tear and puncture resistance, making them safer for risky tasks like working with biological material. People sensitive to latex proteins can also use vinyl gloves (Learn: Vinyl Gloves vs. Latex Gloves) because they don't contain any natural proteins.
As they are latex-free, nitrile gloves are a better option than latex in medical situations. They offer more protection from chemicals and punctures and are perfect for persons who are allergic to latex. They are also preferred for surgical situations due to their strength and flexibility.
FAQs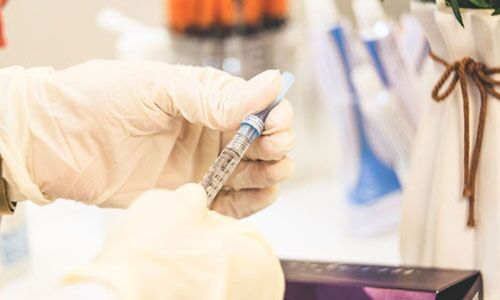 Where Can You Buy Latex Gloves
You can purchase latex gloves from MedicalKeimei, they offer the best quality gloves in the market. Keimei is one of the most famous china disposable medical gloves factory. In addition to other crucial medical supplies, MedicalKemei specializes in surgical gloves, nitrile examination gloves, latex examination gloves, surgical masks, and disposable medical coveralls. They are also latex exam gloves suppliers. Since its inception, we have placed a strong emphasis on the quality and sanitation of our medical gloves and face masks.
MedicalKemei has grown its selection of foot protection, head protection, body protection, and facial protection goods throughout the years. As we create a comprehensive one-stop shop for your pharmaceutical and medical supply needs, we continue to identify solutions that will address new difficulties in the future.