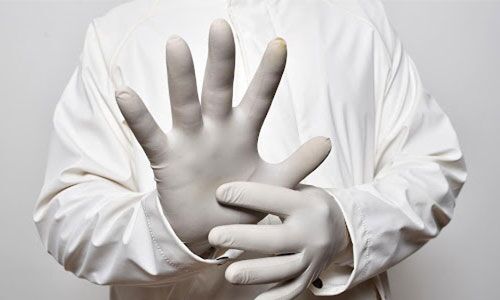 Although gloves have always been essential in the healthcare industry, their use has increased dramatically over the past year as the coronavirus pandemic has spread. Even while people outside of the medical field knew very little about the several kinds of gloves available before the epidemic, they have subsequently learned more about the topic.
Nitrile, latex, and vinyl are the standard materials for disposable gloves. Depending on the task at hand, various materials provide both advantages and disadvantages. To prevent damage, waste, and other problems, wear the type of glove appropriate for the setting.
What Are Nitrile Gloves?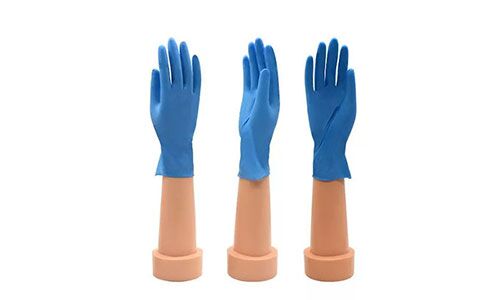 Nitrile gloves are constructed from nitrile butadiene rubber and are almost three times more puncture-resistant than latex. These are a great option for people who are allergic to latex. Similar to latex and vinyl gloves, nitrile gloves can be found in thin, medium, and thick varieties.
Medical nitrile examination gloves manufacturers provide nitrile gloves that are similar to latex in terms of:
Fit
Feel
Dexterity
Durability
Usage and Applications:
Nitrile gloves are more resistant to oils, fats, solvents, and chemicals. This makes them perfect for use in the chemical industry, laboratories, photochemical industry, agriculture or pesticide applications, meat processing, and medical settings.
For usage in cleanrooms, nitrile gloves are preferable because they are the most effective at dissipating electrostatic charges and contributing fewer particles to environmental contamination.
Nitrile gloves have an advantage over latex in automotive applications due to their resistance to higher temperatures.
Drawbacks:
Once a hole is poked in a nitrile glove, it tears completely. However, if the gloves are deliberately ripped, the wearer will be forced to replace them.
The high price is the key real issue with these mitts. Nitrile gloves are the most expensive option.
What Are Vinyl Gloves?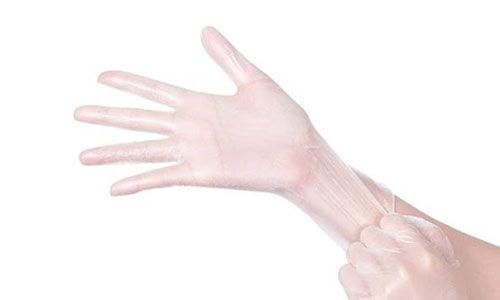 Vinyl, being a synthetic man-made material, is devoid of proteins and is not biodegradable. Vinyl gloves, made from polyvinyl chloride (PVC) and plasticizers, were the first synthetic replacement for latex.
Usage and Applications:
CE PVC/Vinyl gloves exporter provides products that are soft and last a long time because vinyl chloride monomers are polymerized by linking together to form lengthy polymer chains.
They are used for medical purpose, paint industries and oil and chemical industries.
Drawbacks:
Activating chemicals used to produce some vinyl gloves have been linked to skin allergies. The longer it takes between washings, the more hazardous residue remains on the glove and could be absorbed by the user.
Carbonates and thiurams, two chemical accelerators used in glove manufacturing, may potentially trigger skin responses.
What Are Latex Gloves?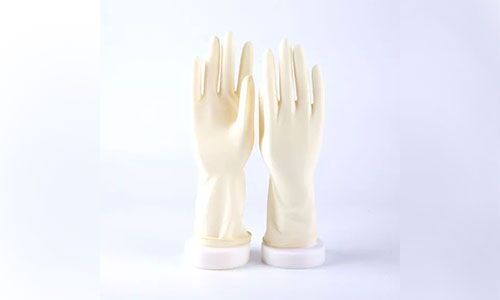 Latex is a type of natural rubber that has been harvested for countless years from the sap of latex trees and other types of trees that produce it. The latex obtained from natural rubber is a plant byproduct that has been treated and has traditionally been used as the material for disposable examination gloves.
Usage and Applications:
Because of its suppleness and its ability to stretch, it is an excellent material for producing a proper fit for palms of varying sizes and shapes. It has been demonstrated that these gloves can self-seal minor punctures and provides some resistance to tearing.
In addition to this, they have robust elastic qualities, which allow them to provide dependable performance while also acting as a barrier against infections and contamination when used in the medical field.
Drawbacks:
Latex may cause skin allergies to many people.
It's difficult to identify a hole or tear in latex gloves.
Vinyl vs. Nitrile Gloves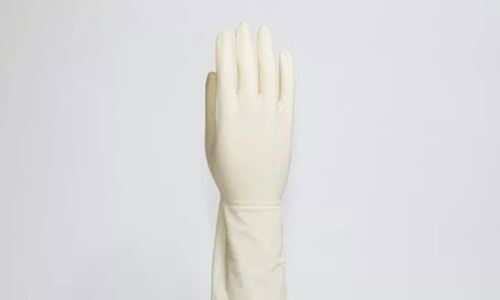 The ability to wear and maintain the gloves is the primary distinction between nitrile and vinyl gloves.
Nitrile is superior to vinyl in terms of its formability, flexibility, and strength. When wearing vinyl gloves, it will be more difficult to complete jobs that require precision. Additionally, vinyl has a poorer resilience to chemicals and is easier to puncture than other materials.
Nitrile gloves are a more protective alternative to consider if the work includes potentially hazardous or infectious substances and exposure can lead to risk.
When talking about vinyl vs nitrile gloves (Top Nitrile Gloves Suppliers in South Africa), nitrile gloves are resistant to water, grease, heat, and chemicals, and are able to withstand extreme temperatures. They have great friction, puncture, and snag resistance, which means that they are less likely to rip while being used, making them popular among medical experts as well as high-risk sectors.
Vinyl gloves, much like nitrile gloves, do not trigger allergic reactions in people who are sensitive to latex. This style of glove is constructed from PVC, which results in a less durable product that also has a more relaxed fit. They frequently come in powder form so that they can be applied more quickly. This general lack of longevity and structural integrity does mean that they are cost-effective to create, which in turn means that they are inexpensive to purchase.
On the other hand, due to the absence of protection they provide, vinyl gloves should not be worn for extended periods of time when working in the medical profession. Instead, they are more adapted to situations that are low in infection risk and non-hazardous. Vinyl gloves are an unsatisfactory option due to the fact that, more recently, they have been criticized for the damaging effect that they have on the natural environment.
Nitrile gloves are frequently used for the handling of more hazardous chemicals because of their superior resistance to these substances. In addition, they are frequently utilized by healthcare professionals as well as researchers that study viruses and bacteria.
Nitrile is used by a lot of mechanics and other people who do comparable work since it is easier for them to tolerate the demands of their jobs. Vinyl gloves are another common choice when people need to handle chemicals. Because they are more affordable than other types of gloves, food-safe vinyl gloves are frequently used in restaurant environments.
Nitrile gloves vs vinyl gloves are two types of materials that are waterproof. However, the porosity of vinyl might change considerably as it is being manufactured. This indicates that they are less successful at preventing the passage of liquids. In most circumstances, the water resistance of vinyl is sufficient. On the other hand, nitrile is superior for use with some chemicals.
Nitrile gloves are superior to other types of gloves in terms of their resistance and protection. However, they are often of a greater thickness and come at a higher cost. For this reason, when other types of gloves won't do, many people opt to use vinyl gloves instead.
It is possible to help confine any contamination that may be on the surface of the glove by using disposable nitrile gloves and vinyl gloves. In mechanical and industrial contexts, this is not something that is always required. To maintain cleanliness, however, in the fields of medicine, research, and the food industry, it is frequently necessary to dispose of gloves.
Nitrile vs. Latex vs. Vinyl Gloves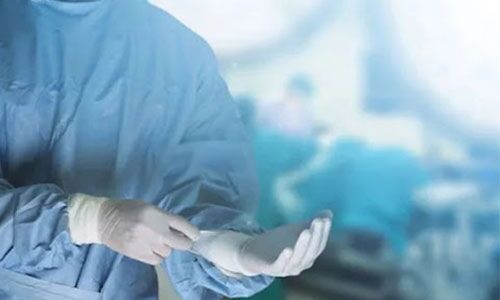 Disposable gloves are put to use for a wide variety of jobs, including the collection and classification of leaves, as well as the preparation of crop protection chemicals. Latex, vinyl, and nitrile are the three different types of materials that can be used to make disposable gloves. But how is it possible to select which type of material is the most appropriate to use?
Latex Gloves
Natural rubber is used in the production of latex gloves. They provide a high level of defense against the transmission of infectious germs and viruses. The fact that latex gloves are both pleasant to wear and flexible is one of their primary benefits. However, individuals who are allergic to latex should not wear these gloves because they contain latex.
Additionally,it can't be used in conjunction with oil or grease because that won't work. Latex provides acceptable protection against a variety of chemicals, albeit not to the same degree or across as broad a range as nitrile does.
Nitrile Gloves
Nitrile gloves are an alternative to latex gloves that are frequently used in situations in which a person has an allergy to latex. Nitrile gloves are constructed of synthetic rubber. In addition, they are more durable than latex gloves, which means that it can be used more than once.
They can withstand oil, grease, and chemical spatter without being damaged (note: nitrile gloves are not resistant to ketones, oxidizing acids, and nitrogen).
Vinyl Gloves
PVC is the primary component of vinyl gloves. Vinyl is the weakest and most vulnerable of the three different materials, and it provides the least amount of protection. In the event that individual have an allergy to latex, vinyl gloves are another option to consider in addition to nitrile. In addition, vinyl gloves are not affected by acids, bases, oils, or grease (note: vinyl gloves are not resistant to solvents and ketones).
To summarise:
Latex gloves are an excellent choice for situations in which it is vital to maintain sensitivity to touch; yet, some persons have an allergy to latex.
Nitrile gloves are more resistant to punctures, infections, and chemicals than latex gloves, but they can't quite compete with their tactility.
Vinyl gloves are ideal for use in the food business, although they are not as durable as latex or nitrile gloves and do not have the same level of tactile sensitivity.
Which Is Better Vinyl or Nitrile Gloves: How to Choose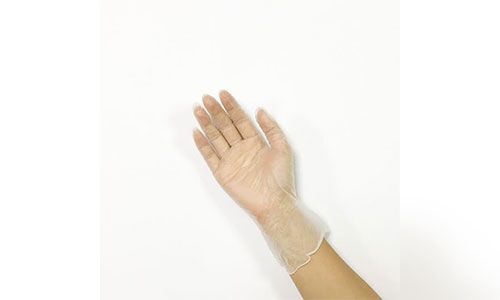 Although many gloves may have the same appearance, the materials from which they are constructed might differ greatly. When selecting gloves that are suitable for one's needs, it is essential to keep in mind both the positives and negatives associated with each material.
Examinations in the medical field, for instance, don't typically last more than a few minutes at most. After each appointment with a patient, the gloves are thrown away and replaced with fresh ones.
However, medical centers are also a setting with a high danger of being contaminated by biological organisms, viruses, or chemicals; therefore, proper protection is required. Each option has a unique set of advantages, but they cannot be substituted for one the other in any circumstance. It is crucial to one's safety on the job to be aware of when and how to use each type of glove.
MedicalKemei is a medical glove supplier that provides one of the most durable materials used to make disposable gloves is nitrile, which is used to make nitrile disposable gloves. They have great resistance to potentially hazardous compounds and are exceptionally long-lasting. Nitrile gloves, in contrast to vinyl gloves, are produced from a synthetic material, which means that they do not present the same kinds of allergic concerns as vinyl gloves. The use of this synthetic rubber is what gives nitrile gloves many of their desirable characteristics. All medical gloves from Kemei have 510(K), ISO, CE, TUV, FDA, SGS certificates, so the quality could be guaranteed.
Nitrile gloves are extremely durable, which enables the person wearing them to have an impressive barrier of protection that is highly unlikely to be breached. Plasticizers are added to vinyl in order to make the material more malleable. Vinyl is made up of polyvinyl chloride. When a worker needs to change their gloves frequently throughout the course of a shift, opting for this more cost-effective alternative is common.
Vinyl gloves are suitable multi-purpose gloves for general use and activities that don't demand a high degree of tactile awareness because of the material's lack of sensitivity to heat and cold. They are a well-liked option in the food manufacturing sector.

You can contact MedicalKemei for more information on bulk orders of various types of gloves.