For those who experience allergic responses to latex or powdered gloves, nitrile gloves are the ideal replacement. For instance, powdered gloves are dusted with oat flour or modified corn starch.
Conversely, nitrile gloves are made of synthetic rubber and have higher puncture resistance, making them ideal for preventing infection or cross-contamination. The strength benefit of nitrile over latex is that it is three times stronger. Today we are going to talk about the top medical nitrile gloves suppliers in South Africa.
A Chinese Nitrile Gloves Suppliers Option: MedicalKemei
Type of Business: All Medical Gloves Suppliers and Manufacturers
Location (Headquarters): Jiangxi Kemei Medical Apparatus & Instruments Group Co., Ltd.Address: No. 316 National road, Xinju, Changshan Town, Jinxian County, Nanchang City, 331724 Jiangxi Province, China.
Year Founded: 1999
Products offered: Medical gloves, Complete Medical Supplies
We have continued to focus on improving the abilities of medical professionals to treat patients ever since Mr. Zhou Yiyuan founded Kemei. With time, we've kept creating innovative medical products like our surgical masks, infusion stickers, and gloves that can help medical professionals function more efficiently. 510(K), CE, ASTM, ISO, FDA, SGS, TUV Certificates gained by Kemei could confirm its product's quality.
In addition to other essential medical supplies, Kemei specializes in wholesale china medical gloves, medical exam gloves bulk, latex examination gloves, surgical masks, nitrile examination gloves, and disposable medical coveralls. Since its inception, we have placed a strong emphasis on the quality and sanitation of our medical gloves and face masks.
Over the years, Kemei has expanded the range of products it offers for the body, head, foot, and facial protection. We are working to develop a comprehensive one-stop shop for all of your pharmaceutical and medical supply needs, and we are constantly looking for answers to problems that will arise in the future.
Products And Services Offered
1. NW Hygiene
Type of Business: Disposable wear & products
Location (Headquarters): 2 Avalon Road, Block 2Bc, Westlake View, Modderfontein, Johannesburg, 1609
Year Founded: Unknown
Products offered: Examination gloves, apron & sleeve covers, face masks & ear covers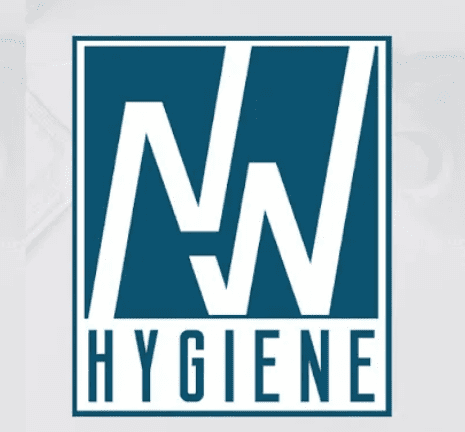 Although NW Hygiene offers a large selection of disposable clothing and hygiene items, they specialize in the "bread and butter" examination supplies frequently used in labs, factories, kitchens, and hospitals. Face paper masks, mob hats, examination gloves, PE aprons, coveralls, and shoe covers are typical items in the NW Hygiene Range. The exclusive distributor of the distinctive Meson Shoe Cover Dispenser is NW Hygiene.
NW Hygiene is in a position to provide the whole spectrum of hygiene products you might need. If your demands are unique and aren't covered here, we will produce any hygiene product to suit them, taking into account their size, color, thickness, and weight.
Products And Services Offered
Examination gloves
Apron & sleeve covers
Face masks & ear covers
Shoe covers
Overalls
2. Sequel Suppliers
Type of Business: Disposable wear & products
Location (Headquarters): Unit 10, 14 Jakaranda Street, Hennopspark, Centurion
Year Founded: 2009
Products offered: Disposable protection, body protection, workwear protection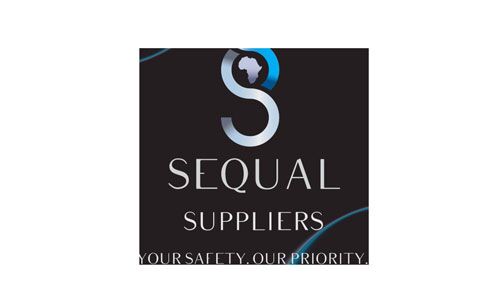 Your one-stop store for PPE and safety gear is Sequal Suppliers. Diverse varieties of PE plastics and non-woven or PP products are the most often used materials for disposable wear products. Products made of PE are typically employed more in the food business, whereas applications made of PP for medical purposes are more common. Nitrile and Latex are two forms of rubber frequently used for disposable gloves, while other types, like Vinyl and various PE derivatives, are also frequently used or developed.
In the end, it comes down to your own unique situation and the price range you are ready to accept for a purchase that is sometimes referred to as a "grudge purchase" but is actually a necessity.
Products And Services Offered
Disposable protection
Body protection
Workwear protection
Disposable Hygiene Products
Laboratories, Factories, Kitchens, and Hospitals
Face Paper Masks, Latex Gloves, PE Aprons, Coveralls
Shoe Cover & Shoe Cover Dispensers
Full Disposable Hygiene Product Range
3. Werkomed
Type of Business: Disposable wear & products
Location (Headquarters): Unit A1, 5 Galaxy Ave, Linbro Business Park, Johannesburg, 1451, South Africa
Year Founded: 1994
Products offered: Sterile Surgical Gloves, Examination Gloves, Specialist Gloves, Radiation Protection Gloves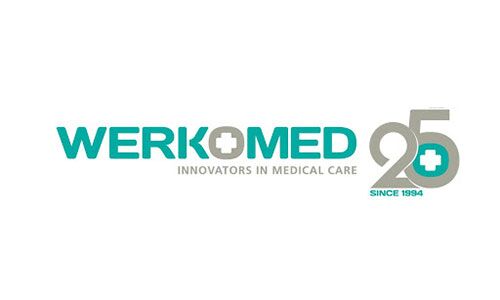 In 1994, Werkomed Pty (Ltd), a South African corporation with 100% domestic ownership, was founded. Since then, we have successfully provided high-caliber items to the local medical industry. We can supply the healthcare industry in every location thanks to a solid nationwide network.
With our work, we hope to improve healthcare professionals' capacity to provide the greatest care for patients. Werkomed is committed to offering the South African medical industry high-caliber goods and services that uphold the strictest moral principles.
Our highly skilled personnel are constantly available to help and support medical professionals, and we take pleasure in the quality of our service.
Products And Services Offered
Sterile Surgical Gloves
Examination Gloves
Specialist Gloves
Radiation Protection Gloves
4. G. Fox
Type of Business: Disposable wear & products
Location (Headquarters): BIDVEST HSE 18 CRES DR Johannesburg, Gauteng, 2196 South Africa
Year Founded: 1960
Products offered: Workwear, security wear, footwear, safety equipment, cleaning & chemical products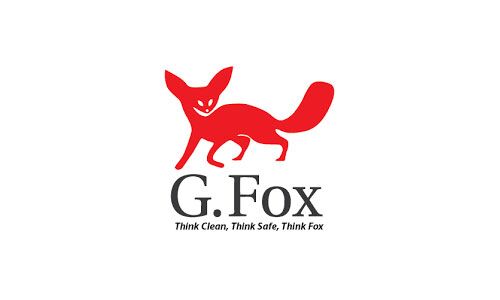 The top provider of Personal Protective Equipment (PPE), cleaning agents, paper goods, and industrial consumable supplies in South Africa is G. Fox. With the help of our 12 branch locations across South Africa, we distribute our goods all over the continent.
G. Fox has established itself as a dependable supplier to more than 12 000 South African businesses as a proud member of the Bidvest Group. Since its foundation 50 years ago, G. Fox has established itself as the go-to company for any company or individual looking for a dependable and high-quality source for their needs in industrial consumables.
Products And Services Offered
Workwear
Security wear
Footwear
Safety equipment
Cleaning & chemical products
Conclusion
Compared to natural rubber or vinyl gloves, nitrile rubber is more resistant to chemicals and punctures. This demonstrates how adaptable nitrile gloves (Knowledge: Vinyl Vs. Nitrile Gloves) are. The material is perfect for surgical and medical examination gloves, as well as for use in handling dangerous substances like chemotherapy medications to avoid contamination. You can go through this list for more information. You can also contact Kemei for more information, because it is one of the best medical and surgical gloves manufacturers.
Blogs you may be interested in: