Wearing the proper exam gloves is a requirement while dealing with patients in a medical
setting. Durability, comfort, and adaptability are all crucial aspects to think about. Nitrile, latex, and vinyl are the big three materials for exam gloves. Although these are the top three choices, there are distinctions between them, especially vinyl vs latex.
What Are Vinyl Gloves?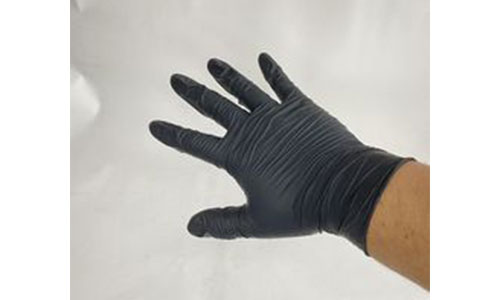 When it comes to handling food, and in the field of medicine, vinyl gloves are frequently preferred. Disposable gloves are the most cost-effective choice when flexibility, convenience of use, and cost are prioritized over durability. Reasonable in price and applicable in various fields, it's easy to see why they're so well-liked.
Since vinyl gloves don't contain latex, they can be used by anyone who needs protective gloves but can't tolerate latex. For the most part, they are a comfortable fit, and the increased mobility they afford the wearer's hands makes short work of even the most time-consuming activities.
Vinyl gloves are a good, inexpensive choice for low-risk occupations where gloves are required for brief periods of time.
Uses of Vinyl Gloves:
When compared to other forms of protective gloves, vinyl gloves provide a number of advantages. Vinyl gloves can withstand a lot of abuse, including punctures, stretches, and regular wear and tear because of how they're created.
They can be employed in hospital settings to prevent the spread of infection. Vinyl gloves have poor flexibility compared to other gloves like nitrile gloves. Hence they aren't recommended for use in situations when speed or durability is paramount, such as surgery.
In the event that health hazards and contamination are a problem, the right grade of protective glove can give some protection against contamination from bodily fluids like blood and infections; however, it is important to fully evaluate all risks and take steps to protect staff.
The minimal Acceptable Quality Limits (AQL) of medical-grade vinyl gloves make them suitable for usage in settings with biological risks. Jobs including nursing, teaching, dentistry, cosmetology and tattooing fall within this category.
Vinyl, or polyvinyl chloride, gloves are made from one of the most common types of protective gloves since the material used to make them is commonly available and inexpensive. 

Advantages:
PVC, which has similar protective and long-lasting qualities to natural rubber, can be used to make gloves in place of natural rubber or latex, both of which can cause allergic reactions in certain people.
PVC's low price and high resistance to biological and chemical degradation make vinyl gloves the most adaptable protective glove in a wide range of fields and at home in general.
The vinyl gloves are flexible and adaptable. Hence, they are also used for food preparation or low-risk healthcare chores.
Drawbacks:
Use caution when handling hazardous materials and wear vinyl gloves. They should be avoided in areas where potentially dangerous substances are used. Powders like cornstarch are often used to coat vinyl gloves to make them more manageable to put on and remove.
What Are Latex Gloves?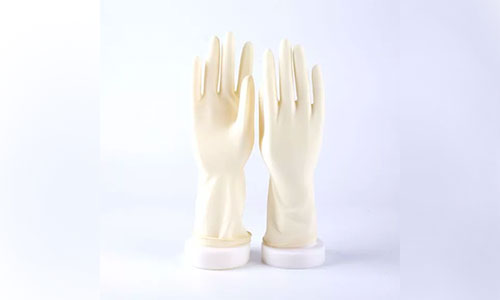 Latex gloves are more robust vinyl gloves that are flimsy and provide adequate barrier protection against pollutants. This makes them the ideal choice for completing duties of a medium-duty nature.
Latex gloves are gloves made from natural rubber latex. Because natural rubber latex is known to cause certain people to be allergic to it, it is recommended that people with latex sensitivities or allergies use latex-free gloves instead.
They are resistant to tearing or puncturing, and their form-fitting design keeps the gloves on the user's hands even if they try to remove them. They come in a wide variety of colors, making them perfect for use as color coding for gloves.
Many Sterile latex surgical gloves powder free providers provide superior levels of protection and functionality in a wide variety of contexts and across many different types of businesses.
Latex disposable gloves are a popular option in the industrial sector as well as the medical sector. These gloves find widespread use in a variety of applications, including those in the fields of medicine and dentistry, child care and senior care, food service and food processing, janitorial and sanitation, and automotive and manufacturing industries.
Uses of Latex Gloves:
The Hevea brasiliensis plant, more commonly referred to as the rubber tree, is the source of the natural rubber known as latex. Latex is a type of natural rubber. Because it offers a high level of barrier protection against chemicals, this material is ideally suited for use in latex gloves that are disposable. Gloves made of latex can be created in a variety of thicknesses to provide a range of different levels of protection. Latex, on the other hand, possesses an inherent resistance to acids, bases, and chemicals such as chlorine, iodine, and formaldehyde.
When it comes to providing protection in medical or industrial settings, latex gloves are a common choice. Rubber, a natural substance, is used in the production of latex gloves. Nitrile gloves have a modest disadvantage when compared to them in terms of comfort and dexterity. Due to this factor, latex continues to be the material of choice for the manufacture of the vast majority of surgical gloves.
The snug fit and increased tactile and touch sensitivity that comes with wearing latex gloves are two of the major benefits of using these gloves. They conform to the hand in a manner that is more similar to those made of nitrile and vinyl. Latex gloves of a medical grade are appropriate for use in operations such as dental work or surgeries, in which medical experts are required to handle small items and make exact motions.
The use of natural rubber latex by the latex examination gloves manufacturer enables producers to create gloves of a particular thickness, which results in enhanced resistance to puncture. Heavy-duty latex gloves have a longer lifespan compared to other materials and can be utilized for demanding operations such as those found in the automotive and industrial sectors. Additionally helpful in the food and medical industries, puncture resistance means that gloves may withstand contact with a wide variety of implements and utensils without becoming damaged.
Disadvantages:
Latex may cause skin irritation and reaction in some people.
Vinyl Gloves vs. Latex Gloves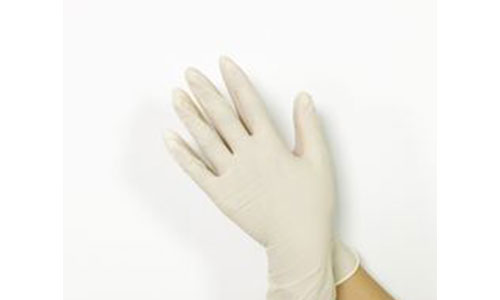 Vinyl gloves offer an alternative for those who are allergic to latex, but they are not always a safe choice. Vinyl gloves can be used in low-threat environments like the food service and hospitality industries.
They are not chemically resistant or puncture-resistant. Therefore, they won't maintain safety.
Vinyl gloves can protect against viruses for a limited period of time, but the China vinyl/PVC gloves are manufactured because they aren't suitable for usage in high-risk medical environments.
Vinyl gloves are inexpensive and simple to replace, making them ideal for fast-paced work environments like restaurants and factories. They are manufactured from PVC, a readily available substance derived from petroleum. Vinyl gloves are the least protective option but are marketed as a cost- and time-saving convenience.
It's not uncommon to see people wearing rubber gloves. The natural rubber used to make latex gloves is fortified by the addition of liquid rubber sap.
In spite of the fact that latex causes allergic reactions in millions of people, it is still the most popular choice for gloves due to its durability and high level of sensitivity. The increased sensitivity is a welcome side effect of latex's lightweight yet resilient construction.
Additionally, as natural latex gloves are derived from rubber trees, they can be easily recycled by biodegrading or composting.
When it comes to a comparison of vinyl vs latex gloves, Vinyl gloves have greater give than nitrile or latex gloves, thus they typically are too big. If there is a temporary need for gloves, vinyl options are the best bet.
Comfort-wise, latex gloves are on par with nitrile ones, but they carry the risk of an allergic reaction due to their latex content.
Are Vinyl or Latex Gloves Better: How to Choose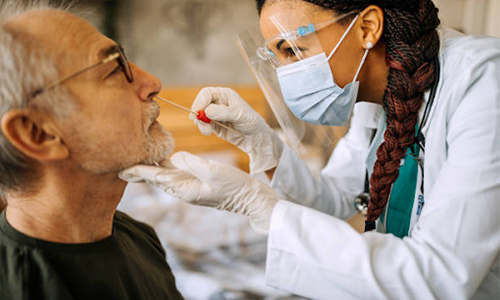 It is crucial to pick the right gloves for the job, taking into account factors like the environment, any allergies the user may have, and the budget. Selecting gloves that are a snug fit for the hands not only protects the hands from any contamination but also helps to keep the gloves in place.
Some users have also reported an allergic reaction to the cornstarch-based powder found in powdered and lightly-powdered gloves. This could play a role in determining whether to go with powdered, lightly powdered, or powder-free gloves.
The great touch sensitivity of latex gloves makes them a viable option for usage in the operating room. In addition, its strong construction and low chemical transfer rate make it suitable for use in laboratories. When it comes to protective gloves for medical or industrial use, they are the gold standard. Despite the advent of synthetic materials, latex gloves remain a popular option due to their flexibility, resilience, and material uniformity in terms of fit.
Similarly, while comparing vinyl gloves vs latex, Vinyl gloves can be utilized while preparing and serving meals in order to avoid the transfer of bacteria onto meals. It can also be used for minor housework like painting, cooking, and cleaning. Most pairs of vinyl gloves have cornstarch or another light powder inside to make donning them less of a chore.
MedicalKemei is a leading china disposable medical gloves supplier that has been manufacturing a high-quality, cost-effective glove range.510(K), ISO, CE, TUV, FDA, SGS certificates are gained by  Kemei, Contact the team for more information on bulk orders.
Blogs you may be interested in:
2. Medical Gloves Buying Guide
3. Types of medical gloves and their uses
4. Different Types of Gloves and their Uses
5. Top Nitrile Gloves Manufacturers in USA