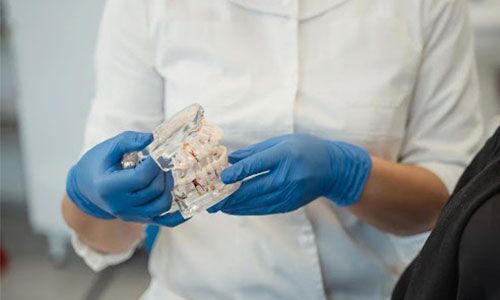 Gloves are an everyday commodity that comes in various shapes and sizes for a variety of uses. Thus it is natural they own a very crucial spot in the medical field where there are various types of medical gloves and their uses.
What Are Medical Gloves?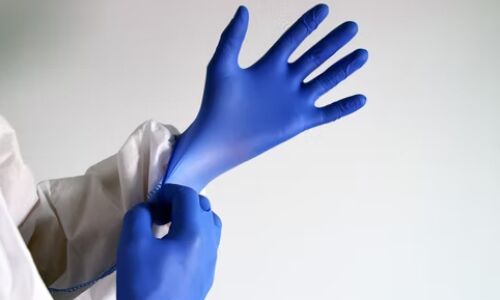 When gloves are used in a medical setting, such as during a doctor's examination or during surgery, they are known as medical gloves. Medical gloves are disposable gloves that are used to prevent cross-contamination between caregivers and patients during medical examinations and procedures. Medical gloves are made of a variety of polymers, such as latex, non sterile nitrile exam gloves made of nitrile , polyvinyl chloride, and neoprene. They are either sold unpowdered or with corn starch powder to lubricate the gloves and make them simpler to put on the hands.
Since lycopodium powder and talc irritated tissues, maize starch has taken its place. However, if corn starch penetrates into tissues, it can slow down the recovery (as during surgery). Most surgicare gloves manufacturer trade unpowdered gloves that are used frequently during surgery and other delicate procedures. In order to make up for the absence of powder, special production procedures are used.
They are made to be near to the skin and are always disposable to prevent cross-contamination, providing a high degree of dexterity and control when wearing the gloves.
Types Of Medical Gloves
Medical gloves come in two primary categories: examination and surgery.
Surgical gloves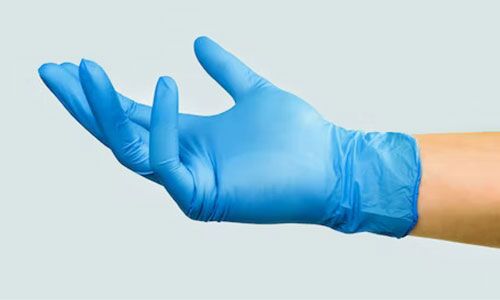 Surgical gloves are used by surgeons and other health professionals who come into direct contact with blood, infections, sharp tools, and other potentially dangerous objects or chemicals. High-quality surgical gloves are essential for individuals who must wear them every day for work. Because nitrile gloves are so durable and puncture-resistant, many surgeons prefer them.
Thus, surgical gloves among the different types of gloves in healthcare are designed to a higher standard, have a more accurate fit, and are more suited for precision and sensitivity.
Medical exam gloves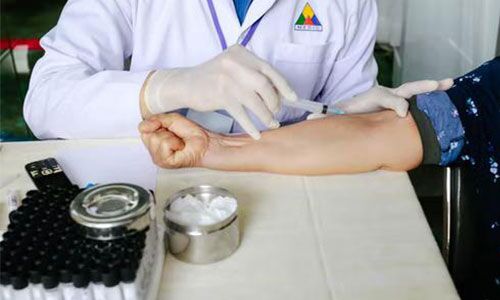 Surgical gloves are typically sterile, whereas examination gloves can be either sterile or non-sterile. Medical examination gloves are primarily used to help avoid patient and staff cross-contamination during medical procedures.
Depending on the glove, exam gloves can also be used to offer some amount of protection against chemicals and agents of chemotherapeutic drugs. Exam gloves should only be used on one patient and one operation because they are single-use goods.
When working with medical equipment, it's extremely crucial to frequently check and examine the gloves to ensure their integrity is upheld. Exam gloves should be thrown away when it's safe to do so and replaced whenever they get dirty, after being used for a long time, tear, or become loose in any other manner. Glove changes should also be considered if the activities take from a contaminated zone to a region on the patient that could be contaminated. Gloves bought from medical exam gloves bulk platforms are often affordable and efficient.
Medical gloves types of different materials
Medical nitrile gloves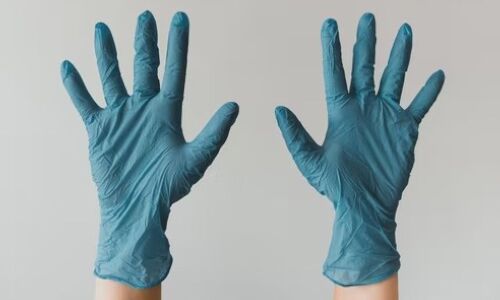 These gloves are the best at resisting punctures since they are constructed of synthetic rubber. Even if the latex gloves are purchased from the best wholesale latex exam gloves manufacturer, it may cause allergies in some people.
When latex allergy is a concern, nitrile gloves are used since it still provide a snug fit around the hand. Nitrile gloves are frequently used in medium- and high-risk examinations because of their durability.
China medical gloves factory produces gloves made of nitrile constructed of sturdy synthetic rubber. They resist corrosive chemicals and perforations but offer less defense against microorganisms. Nitrile gloves are also less comfortable to wear and less well-fitted to the hand due to the synthetic substance.
Medical latex gloves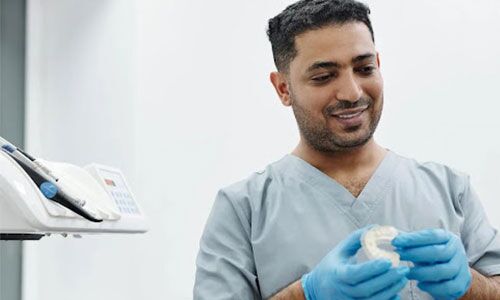 Despite the introduction of synthetic materials, latex remains the most elastic, resilient, and form-fitting glove material. Latex is a biodegradable material derived from the latex ducts of rubber trees and is the most common glove material.
This is the basic material used to make medical gloves. Latex provides a robust glove that will withstand tears and punctures and still provide a great deal of touch sensitivity, making them perfect for medical use.
However, as the prevalence of latex gloves has increased, so has the risk of latex allergies, necessitating the use of an alternative material for medical professionals and patients who are sensitive to latex. Disposable latex gloves are appropriate for most medical settings because of their high levels of flexibility, protection, and comfort — provided latex allergies are not a factor.
The best defense against bacteria, viruses, and bodily fluids is latex. There are different thicknesses of latex gloves available for resilience against tears and punctures. They might be powder-free, lightly powdered, or powdered. Normally cornstarch-based powder is utilized inside latex gloves to make it simple to put them on the hands.
Vinyl exam gloves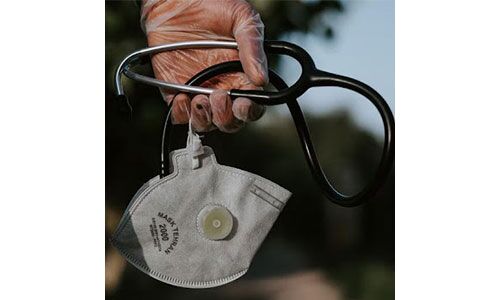 Vinyl gloves, like Nitrile, don't contain any latex and are frequently used in situations where a latex allergy can be problematic. They are less puncture-resistant and do not fit as snugly as nitrile or latex gloves. Contrary to latex gloves, which frequently degrade over time, vinyl gloves are synthetic and non-biodegradable, giving them a longer shelf life. Similar to latex gloves, vinyl gloves come in a range of thicknesses and powdered or non-powdered varieties. They are therefore typically only used in low-risk examinations when there is no possibility of coming into contact with bodily fluids or blood.
Vinyl gloves are made of PVC, a film with a petroleum base. Vinyl disposable gloves are primarily advantageous due to their low cost of production. Stretching or flexing vinyl gloves causes the molecules to split, compromising the integrity of the barrier that serves as a protective layer.
You can source the best quality vinyl exam gloves from wholesale medical vinyl gloves manufacturers.
PE examination gloves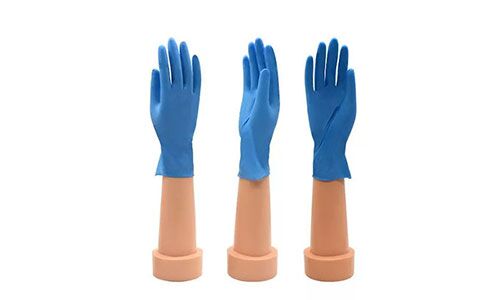 The disposable examination gloves composed of polyethylene (PE) materials are resistant to oil stains, acid, alkali, bacteria, and moisture. The PE gloves are easily mass-produced for frequent usage.
PE gloves offer the best defense against chemicals, abrasions, paints, infections transmitted through food, inclement weather, and many other dangerous agents. They come in a variety of lengths, thicknesses, and surface textures. To ensure strength, comfort, and barrier integrity, the majority of PE gloves are constructed from premium materials. They are made to adhere to all safety and quality requirements established by regulatory agencies.
Chloroprene gloves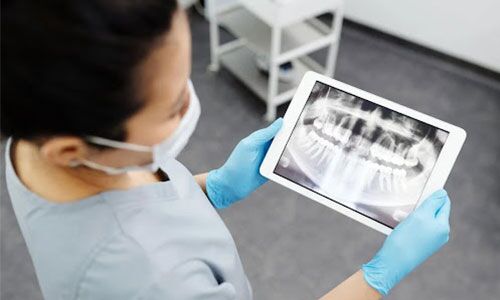 Chloroprene is a synthetic rubber that resembles natural rubber latex and has the strength, comfort, and sensation of latex as well as the ability to expand and compress like nitrile. The chloroprene glove is one of the most comfortable, simple to use, and flexible gloves available. The most crucial medical item that will provide the necessary comfort and durability is a chloroprene glove. These are made with increased expansion, a perfect fit, and consideration for the use of disposable gloves so that when the individual puts them on, they may rest and work comfortably.
Its chemical properties allow for the optimum fit because of the lower modulus, which is the most significant factor in determining quality, comfort, and performance. The lower modulus provides for coziness and appropriateness; the softer the material, the more elastic the glove, boosting performance and lessening hand strain.
Chloroprene gloves are the outcome of very intensive research and development, and as a result, they offer protection from toxic materials, caustic and abrasive substances, all types of infections, and dangerous chemicals. Gloves made of chloroprene are approved according to EN and ASTM standards by independent testing facilities.
What Are Medical Gloves Used For?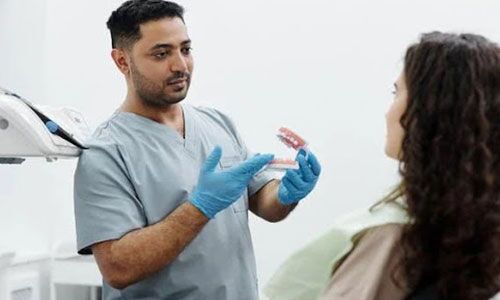 Health care professionals use medical gloves to stop the spread of infection or disease. Exam gloves for patients and surgical gloves are both disposable medical items. Medical gloves are advised as part of normal precautions to prevent the danger of healthcare professionals' hands becoming contaminated with blood and other body fluids, including contact with non-intact skin and mucous membranes.
Medical gloves should be worn when it is appropriate to do so. In case of contact precautions to lessen the danger of spreading pathogens to the patient's surroundings, and to safeguard medical personnel. Extended usage, decontamination, and reuse of single-use types of hospital gloves are not advised given the types of gloves now available for use in healthcare settings. Single-use medical gloves should be prioritized for usage in healthcare settings in the case of scarcity.
The durability of medical gloves varies substantially, and these variations cannot be predicted using the usual technical information provided by the manufacturer. The recommended maximum wearing time for gloves should be based on the growth in micro-perforations with time and the wearing behavior. Changing gloves every 15 minutes might be a reasonable compromise between safety and practicality. HCWs need to be informed about the advantages and restrictions of medical gloves.
Conclusion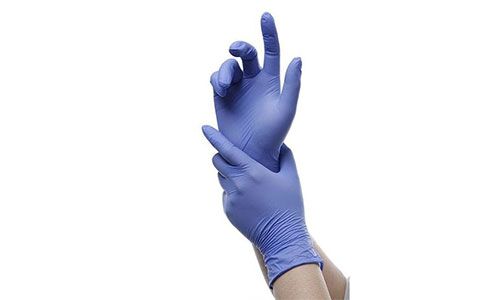 To keep the medical team safe, it is significant to wear the proper gloves, regardless of whether there is a need to be protected against sharp objects, punctures, bodily fluids, or caustic chemicals. Each form of the glove has unique requirements as well as advantages and disadvantages. There are many factors to take into account when choosing the best medical glove from the versatile kinds of medical gloves available in the market.
The proper glove should be chosen based on the needs, allergies, and budget. The proper glove sizing will not only provide the most comfortable fit but will also protect the gloves from falling off the hands, lowering the possibility of accidentally ruining the glove itself.