What is Safety Eyewear?
Safety eyewear is personal protective equipment designed to protect your eyes. Injuries on the eye have become increasingly common in the workplaces, making safety-certified eyewear a necessary piece of equipment in many industries, including forestry, construction, mining, agriculture, and fishing.
This eyewear prevents danger from different forms of hazards. Although the most common forms of hazards that cause risk to the eye are solid objects and particles. Chemical substances and radiation also have dangerous effects on the eyes.
Solid projectiles from metals, wood, and concrete can cause irreversible harm and lead to vision loss. Even though the effects from vaporized and liquid chemicals are not immediate as in solid objects, continuous exposure to these chemicals will lead to the degradation of your eye tissues. Also, radiation from UV light, visible light, and infrared rays have long-term effects that lead to loss of sight.
Most hazards are specific to workplaces and industries. For example, working in a medical lab exposes the eyes to more liquid and vaporized chemical substances; hence, choosing the proper safety eyewear from a medical goggles factory is essential. The major types of safety eyewear used to protect the eyes in the workplace are safety glasses and safety goggles.
What are Safety Glasses?
Safety glasses are simple protective eyewear that adequately protects the eye from different hazards, especially solid objects.For optimal care, medical safety glasses from the medical disposable manufacturing company – Kemei are produced to comply with ANSI Z87.1+, CE EN166, and CAN/CSA Z94.3 standards.
Prescription safety glasses for healthcare workers and other professionals are produced in various styles and types to enable them to provide the required protection in specific industries. Some features to consider in selecting safety glasses for science labs and other workplaces include lens size, lens shape, the optical clarity of the lens, lens protective properties, mechanical strength, and side-arm style, among others.
Why are Safety Glasses Important
Most of this protective eyewear, such as prescription safety glasses for nurses and safety glasses for chemistry labs, have anti-scratch, anti-fog, anti-glare, welding filter, and 99% UV filter properties. These properties enable them to protect the eyes from the sun, fog, and welding activities and help deliver optical clarity.
Additionally, safety glasses are made with lenses and frames that can withstand tough objects; hence, they provide sufficient impact protection from flying objects. This eyewear has a comfortable frame that makes it suitable for wearers with different head shapes and can be easily put on or taken off.
What are Safety Goggles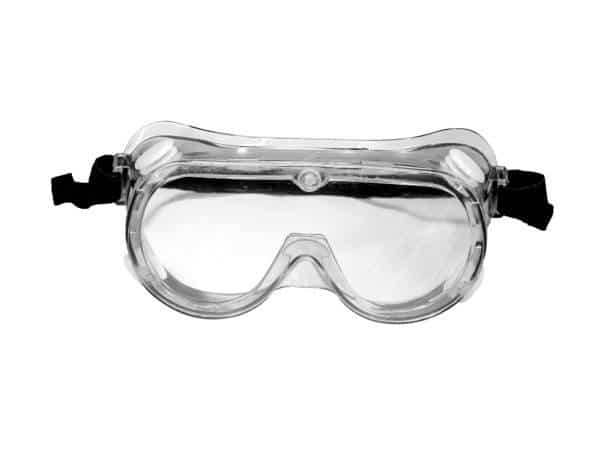 Safety goggles are protective eyewear that offer complete and all-around protection of your eye. They are held to the face using an elastic rubber, ensuring a gapless fit and optimal protection. This protective eyewear is best suited for application as medical prescription goggles because they provide the necessary protection required in labs and research centres.
Medical safety goggles are of three ventilation types, which are direct vent, indirect vent, and vented. These ventilation types enable you to choose the best safety goggles venting option that best suits your application. Other features to consider in selecting safety goggles include optical clarity, size and shape, and lens properties.
Why are Safety Goggles Important
Safety goggles for medical use prevent small and large solid projectiles, chemical splashes and spills, and infectious pathogens from harming your eye. They are made with a tight seal around the eyes that ensures small particles of dust, fumes, or liquid cannot enter the eye.
This safety eyewear, including chemistry lab goggles and prescription safety goggles for medical use, provide added protection during sensitive operations, as they offer 360-degree eye protection, a face-fitting seal for airborne particles, and a high impact rating for protection from high-speed objects.
Safety Goggles Vs. Safety Glasses
Advantage Comparison
Safety Glasses
Impact Protection: Safety glasses protect the eyes from dropping or flying objects and particles, including sparks and large chippings, provided that the lens impact rating is appropriate for the task.
Heat: Medical safety glasses have lenses that shield the eyes during operations that emit high-temperature objects and particles, such as molten metals and sparks.
Radiation: In operations with high exposure to UV rays, infrared rays, or other forms of radiation, safety glasses are essential protective equipment. Protective glasses with a UV protection rating should be selected.
These protective glasses have a lightweight frame that is easy to wear and remove. They are also a more comfortable option for protective eyewear than safety goggles.
Glasses are more readily accepted for use by workers than goggles.
Safety Goggles
Chemicals: Splashes, sprays, and fumes of chemicals are entirely prevented from reaching your eyes and the surrounding areas when you use safety goggles. In this case, safety glasses should not be used as they cannot protect against liquid and vapor chemical substances.
Dust: Due to the protective seal safety goggles form around the eyes, they are the most reliable protective eyewear for protection against airborne particles and dust.
Heat: During welding, casting, or operating furnaces, this protective eyewear covers the eyes from splashes of hot substances.
Impact protection: Safety goggles are more effective than safety glasses because they prevent falling and flying particles and objects from going under and around the sides of the eyewear.
Radiation: Chemistry safety goggles with a UV rating protect the eyes from UV rays from the sun, visible light, and other sources.
Safety goggles allow you to keep your corrective glasses on while you wear them.
Disadvantage Comparison
Safety Glasses
Safety glasses do not offer 360-degree protection, making your eye vulnerable to spills and falling objects.
You cannot use corrective lenses with safety glasses.
Safety glasses do not provide complete optical protection, and they expose your eye to chemical, dust, and airborne hazards.
Safety Goggles
Safety goggles are bulky and heavier than safety glasses.
This protective eyewear is not a comfortable option when compared to safety glasses. The elastic strap of the goggles may twist your hair and cause discomfort.
Applications Comparison
Safety Glasses
This protective eyewear is adequate for general working conditions and eye protection. They have solid lenses and frames that are impact resistant, making them good PPE to guard against flying particles. They are used to protect the eyes in the following applications:
Chipping, grinding, chiselling, machining, hammering, and other operations where the risk of flying or falling objects is present. They are best used with side shields to prevent things from going around the lenses.
Casting, hot dipping, and furnace operations where there is a danger of heat affecting the eyes.
They are also applied in outdoor operations, laser operations, and torch-cutting to prevent ultraviolet rays from harming the eyes.
Safety Goggles
Safety goggles offer complete protection of the eyes, including the lateral and bottom parts of the lenses. They also provide various ventilation options for easy use in different operations.
While they are used in all the applications of safety glasses, including high-velocity impact resistance operations and UV ray prevention applications, they are also used exclusively in the following applications:
In the lab, during acid and chemical handling to prevent splashing liquids and airborne droplets from reaching the eyes
In degreasing and woodworking operations.
In chemical and dusty processes, to guard against caustic vapors and airborne dust particles.
Function Comparison
Safety goggles and glasses are personal protective equipment for the eyes and face. For the protective eyewear to function effectively, they undergo several testing procedures that ensure they meet recognized standards and requirements.
Safety glasses find comprehensive function in general and less sensitive operations. In contrast, safety goggles are primarily seen in specific procedures, such as labs, research centres, and other areas with a high risk of exposure to airborne substances.
As a prominent medical goggles and latex surgical gloves manufacturer, Kemei produces safety glasses and goggles that comply with OSHA 1910.33 and ANSI Z87.1 requirements to ensure high functionality and adequate protection.
Choose Safety Goggles and Glasses according to your application
In choosing suitable safety goggles and glasses for your workplace, comprehensive hazard identification and analysis should be made to determine the protective eyewear to be selected. Kemei provides detailed information and task-matching products that enable you to make the best decision.
Safety Goggles for your Lab/Science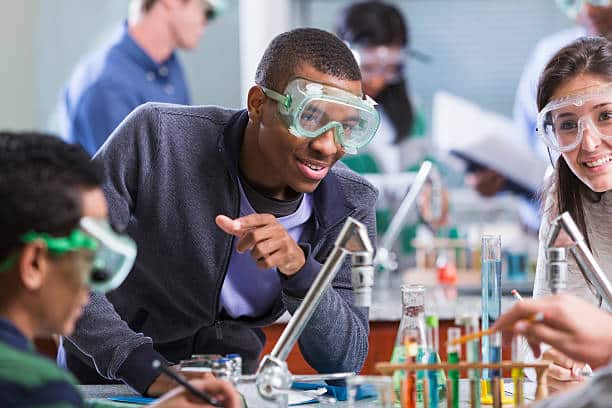 In selecting regular or prescription safety goggles for healthcare workers in labs and science-related areas, you should choose protective eyewear that conforms to standard requirements and provides 360-degree protection against chemical liquids and vapor that may harm the eyes.
It is preferable to choose safety goggles that have an optical class 1 rating and a suitable design that allows for clear vision without any form of impairment. Lens properties such as anti-fog and ventilation should be confirmed with the supplier for easy and comfortable use during operation.
Safety Goggles for your medical work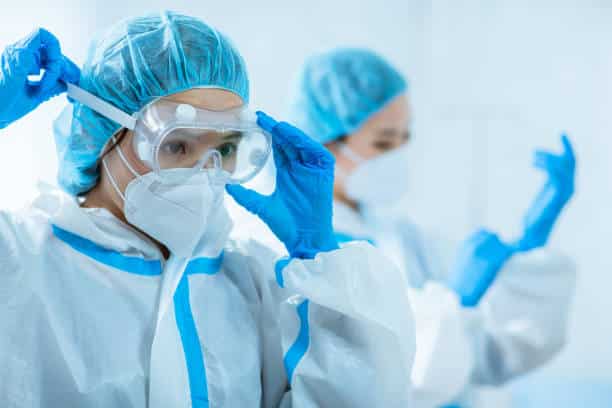 Safety goggles for medical use in surgeries and medical-related work should be tightly fitted to protect the front and lateral areas of the eyes. This ensures that blood splashes during medical operations do not make contact with the eye.
These safety goggles should also be wearable over corrective lenses, or professionals may use prescription safety goggles for medical operations. Other protective properties such as high-velocity impact rating and anti-fog must be confirmed with the supplier before purchase.